A' Design Gold Award for Mitsubishi Heavy Industries FDTC Series
Mitsubishi Heavy Industries receives gold award for compact cassette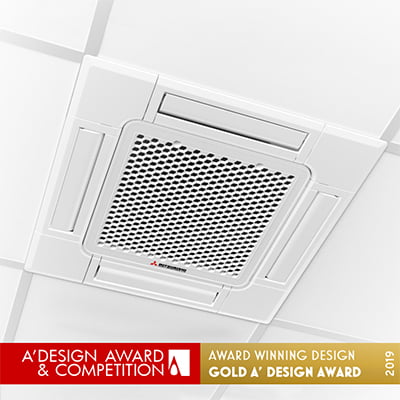 Mitsubishi Heavy Industries Europe has been awarded the prestigious Golden A' Design Award for the Engineering and Technical Design Category in 2018-2019.
The FDTC compact cassette, a unique design created by the German design house, Zweigrad GmbH and Co. KG, provides dynamic cooling and heating for numerous applications. With lower running costs and energy expenditure, the attractive draft prevention panel offers increased comfort for end users. Advanced engineering and new design features ensure flexibility and satisfaction is felt especially within office, retail and leisure environments.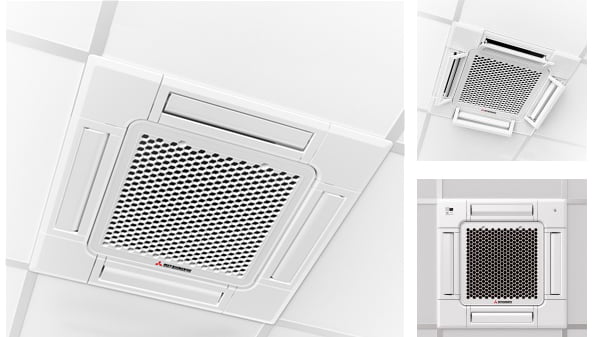 This great honour recognises our position at the forefront of the air conditioning market, and comes soon after the award winning SRK-ZSX unit which won the Silver A' Design Award in 2017-2018. Ryoichi Kariya (Managing Director of Mitsubishi Heavy Industries Europe, Ltd.) "We are extremely honored that our FDTC cassette unit has been favorably recognized with this award. The development of this air conditioning unit required us to work extremely closely with our designers. This helped us understand the challenges in the current air conditioning market, providing a true solution focusing on comfort."
About the The Golden A' Design Award
The Golden A' Design Award is a prestigious award given to top 3% percentile designs that demonstrates an exemplary level of originality in design. Entries to the A' Engineering Design Awards are peer reviewed and anonymously judged by an expert jury panel of leading academics, influential press members and experienced professionals. Nominated engineering designs are voted on pre-determined evaluation criteria to highlight only the best engineering design works. In addition to reaching top international media, A' Engineering Design Award winners are listed at World Design Rankings (worlddesignrankings.com), are highlighted at Design Classification (designclassifications.com) platform and are showcased at DesignMag.org which lists the best designs from all countries in all disciplines.
About A' Engineering Design Awards
A' Engineering Design Award aims to highlight the excellent qualifications of best engineering designs and greatest engineering design concepts worldwide. The A' Design Accolades are organized and awarded annually and internationally in multiple categories to reach a wide, design-oriented audience. The ultimate aim of the A' engineering Design Competition is to create a global awareness for good design. 
To learn more about the award, please click here.