MHI announces the appointment of a new Manager for the New Zealand region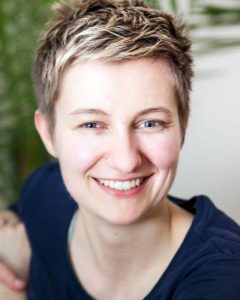 Mitsubishi Heavy Industries is pleased to announce the appointment of a new Manager for the New Zealand region as of 10 September 2018.
Annemarie Schaal, previously the Mitsubishi Heavy Industries Air Conditioning Europe(MHIAE) Sales Manager for Germany, France, Ireland and MHIAE's Eastern European distributors has been working with the company since 2012 and has a keen understanding of the  heat pump market.
Annemarie brings with her a wealth of experience in all aspect of sales management.  With her technical background in the heat pump industry, she will provide the necessary support and growth in New Zealand.
"The market in New Zealand has great potential for MHIAA and I will draw from my experience and expertise to bring some fresh ideas on how to improve the market positioning of MHI heat pump products in the New Zealand HVAC market. I cannot wait to start and get going!"
Mitsubishi Heavy Industries is a supplier of high quality rated residential and commercial heat pumps. Having been in the industry for over 130 years, the brand has a rich history of delivering superior heat pump products with a key focus on quality and technological advancement.
"Customers are at the heart of our business. It came to our attention that some customers weren't entirely satisfied with the level of service and product availability that they were receiving. We at Mitsubishi Heavy Industries take customer satisfaction very seriously and it is a top priority for us to ensure that all our customers experience not only a quality product but also a quality service" states Adrian Brown, National Planning and Sales Manager for MHI.
For this reason, the management team was swift to react, and immediately set about analysing the local market to determine if there were any shortcomings and how these can be overcome.
"Through our analysis, we identified the need for improved stockholding in New Zealand and more emphasis on technical expertise. As a company who build their brand on being customer focused, this was something that needed our urgent attention. We have partnered with Mainfreight New Zealand who will be responsible for all our warehousing and distribution across New Zealand."
"With a larger local stock holding including spare parts now available to our New Zealand customer base, we are stepping up the training of installers on our product range. This together with the appointment of Annemarie ensures a solid foundation and improved relations in this important region" confirms Adrian.
Annemarie believes that it is crucial to understand local market demands and requirements in order to be successful. "We listen to customers' needs and requests – no matter how small or big these customers and requests might be. A good relationship with clients and customer service – whether it is pre- or after-sales – is therefore of the utmost importance for continuous and sustainable growth" concludes Annemarie Schaal, new Manager for New Zealand.