MHI Announces New Regional Service Manager for New Zealand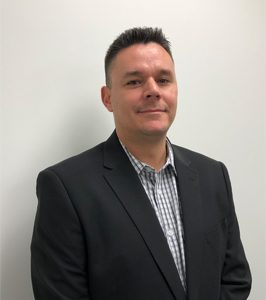 Mitsubishi Heavy Industries is pleased to announce the appointment of a New Regional Service Manager for New Zealand.
Highlighting its continued dedication to constantly improving its customer support and delivering a high level of customer satisfaction, Mitsubishi Heavy Industries is pleased to announce the appointment of Warren Bratby as Regional Service Manager for New Zealand.
Commencing in July 2019, Warren will join a vibrant and driven team and will continue to foster MHI's commitment to delivering the best customer support (to both end consumers and installers alike) as possible.
With almost 15 years of global experience in the HVAC field including South Africa, UK and New Zealand, Warren brings with him an exceptional level of technical and service experience within the residential, commercial and industrial business areas that will back MHI in its continued drive to deliver outstanding customer support across New Zealand.
"I'm very excited to be joining MHI team and look forward to make MHI the "go to" manufacturer for before and after sales service support in New Zealand again" says Warren. With years of experience as a trainer and organisers, running both internal and external courses for a range of HVAC products as well as Building Preventative Maintenance for almost all HVAC products, including A2W heat pumps, VRF, Chillers and BMS systems Warren is a valuable addition to the New Zealand technical team.
"I am especially excited about the opportunity to train New Zealand air conditioning installers and look forward to sharing my knowledge with our trusted network of installer to further raise the standard of service and support we will offer"
Over the last few years, MHI has managed to steadily grow its market share within New Zealand market and continue to build its brand awareness amongst a strong trade customer as well as the end consumer.
Annemarie, Sales Manager for New Zealand explains how customer satisfaction is paramount to MHI "It is crucial to understand local market demands and requirements to be successful. "We listen to customers' needs and requests – no matter how small or big these customers and requests might be. A good relationship with clients and customer service – whether it is pre- or after-sales – is therefore of the utmost importance for continuous and sustainable growth".
"With the exponential growth of MHI as a brand across New Zealand and our plans to continue to this, with the help of our recent Consumer recommendation of multiple products, we need to honour our promise to those customers will a high level of after-sales service and support – something Warren will be able to do for us" concludes Annemarie.